What To Look for When Hiring An HR Business Partner
Human resources consulting solutions can be hired on an hourly or contract basis to fill interim HR management positions. A dedicated HR consultant can provide remote services for overburdened directors, companies going through mergers and acquisitions, or small and mid sized businesses that need a solution to their people management. 
Who Would an HR Consultant Be Good For?
If your company has an HR department, or your current one requires some additional assistance, you may benefit from a flexible HR solution.
The following professionals stand to gain the most out of this decision. 
HR Manager Harry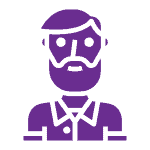 Harry is in a hurry. 
With a weary sigh 😩 he will probably say something like: "I'm too swamped with payroll and benefits. I can't lead the leadership training this week. And we just hired two new sales reps this week that need their onboarding. Help me!"
HR managers who are overwhelmed with work and need a colleague to buttress their own efforts. Read more about how we help HR managers like Harry in training and development.. 
CEO Chana
CEO Chana is thinking about culture, employee recruitment and long-term employee retention.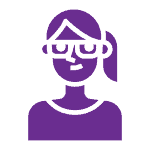 Most chief executive officers have long-term strategies in mind. They want to create the type of culture where employees are motivated to perform, while also enrolling new employees into the company and incentivizing junior employees to perform their best as well. 
Culture is infectious. Most small to medium sized companies only address the subject of culture once it's become too toxic to work in. Like in healthcare, the best prescription is prevention. We hold true the quote an ounce of prevention is worth a pound of cure. 
CEO Chana's worst nightmare? Turnover. The academic literature consistently shows that turnover is pernicious. Once a culture starts to worsen the blame game begins, finger-pointing starts, resentment builds, and more and more external motivators (read "money") are needed to keep employees engaged. Tammy addresses these mounting issues in our blog: Bored, Bitter and Burnt-Out – the telltale signs of Turnover. 
Today's applicants want more from their job than just a paycheck. Attracting the right employees into your organization, and keeping the current ones happy is critical to the long term success of any organization. An independent human resources consultant will take the time to craft personality tests to properly vett candidates, and incorporate remote work initiatives in a post-Covid-19 workplace. 
Team Lead Tommy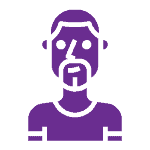 Team leaders like Tommy are looking for a co-captain in steering their company through mergers, acquisitions, or layoffs. They want a second set of eyes on any legal paperwork that may come through the pipeline.
They may have contract workers throughout the world, may have had a large growth spurt which caused the company to grow too quickly, or may need someone with the ability to double check labor laws or mandated healthcare benefits for a particular state or country. 
Team leaders understand the importance of providing their delegates the required 401K programs, compensation & benefits, and recommended ISO9000 trainings. In addition to the HR Director, team leaders stand to gain from outsourced HR solutions, and would benefit greatly from reading this article titled Outsourcing HR: The One Decision That Can Change Your Business – especially if their team is growing too quickly!
Tech startup founders with limited budgets who want to ensure compliance with federal, state, and local laws as it concerns international workers, H1B Visa workers, and other complicated accounting and billing and rewards and benefits should contact Tammy Klein directly for a quote.  
Chief Diversity Officer Diana 

According to the Wikipedia entry on CDO's "roughly 20% percent of Fortune 500 companies employ diversity officers." 
Chief Diversity Officers like Diana want to see real change happen in organizations. They recognize the importance of a diverse workforce and make a conscious effort to implement programs to make everyone in the company feel included. 
Diana would hire an HR consulting firm near her to assist in recruiting, onboarding, and development. She would want an HR business partner who could help her work through the annual holiday office party with grace, poise, and professionalism. She would want someone who could teach important essential curriculum such as Sexual Harassment training. 
Project Manager Paul
Project Managers like Paul want to automate everything in sight. They want to deliver projects on time and on spec, while creating intellectual property to help the organization cut time down on future projects that come in the future.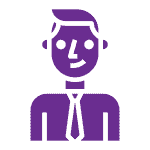 You know Paul when you see him. He's the type of person who, when tasked with completing a 60 minute task will instead spend 180 minutes to complete a model that can automatically do it for him.. "Just in case we have to do it again," he would say.
You gotta love Paul 😉.
Luckily for Paul, and other tech-savvy managers like him, the human resources role is being automated. The following chart shows areas where AI can be used to improve workforce management decisions.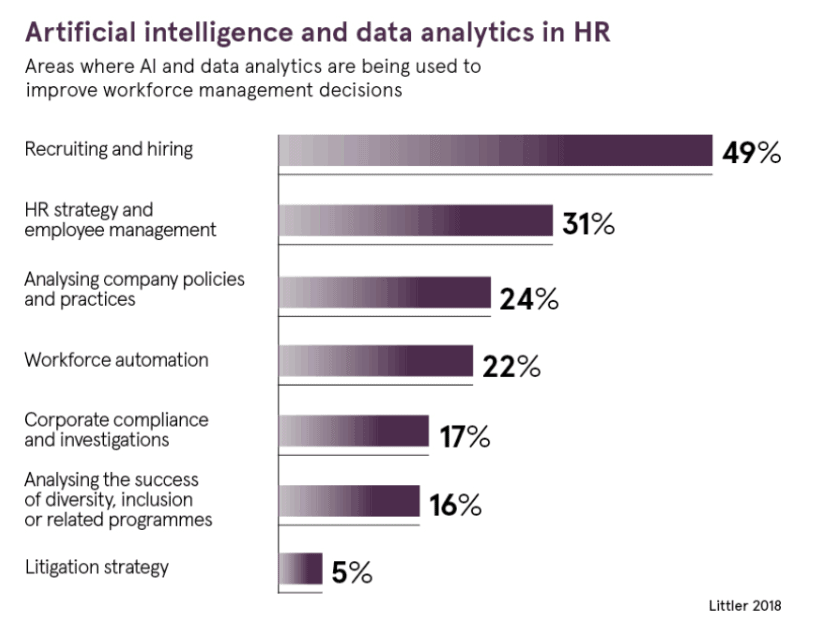 The full article AI Driven HR is available for FREE on our site. You're welcome Paul.
HR Inaction: Please Don't Do This 
Each organization defines "success" differently. For some organizations, success may be defined as profit, for others it may be defined as changing the world in accordance to some measurable metric. Whatever success means to you, above all, we urge companies to keep moving. 
"To stand still is to regress." -Gichin Funakoshi
"When you stop training, you start to regress. The more you regress, the less prepared you are to meet your enemy. Continue to train hard and maintain your level of preparedness. Don't let your skills, which you have worked so hard to achieve, disappear with the current of inactivity."
 – Bohdi Sanders
HR inaction can mean that important HR actions and decisions are delayed to the point where they cause large negative business impacts. For example, when Uber delayed fully investigating its employee's sexual harassment complaints, the company suffered hundreds of millions of dollars in damage to its shareholder value, product brand, and its recruiting image.
Experience. Integrity. Results. 
When hiring an independent HR business partner, look for experience, integrity, and results. Creating a best-in-class workplace environment is possible. 
See for yourself!
Klein shows an allegiance and company loyalty rarely found in this day and age. She served 20 continuous years at (PwC) Pricewaterhousecoopers and 10 years at RSM US LLP. Both are companies ranked in the "Top Ten Largest Accounting Firms in the World."
Tammy's Story
Tammy brings a unique pedigree of experience. She served as the Senior Director, Human Resources Leader with RSM US LLP. She was responsible for shaping and directing the human resources function for the Southeast Region. In her last corporate role, she managed HR services for 1,700 employees in 24 offices as the strategic business partner in the areas of workforce planning, employee relations, talent management, recruitment, compensation, compliance, and training and development.
Hire an Outsourced Business Partner That Delivers Results
Results speak for themselves. Klein HR Solutions focuses on implementing cost-effective initiatives any CFO can get behind. Klein HR Solutions provides ongoing support to balance headcount with the company's operational needs, ensure compliance with employment law, and create training programs to aid management in times of change.
Companies often cite budget as a reason not to invest in HR. However, the cost of "doing nothing" is oftentimes more expensive than choosing to invest in initiatives that will objectively improve an organization's bottom line.
"Tammy, what organizations do you work with?" 
"I say that most of my clients have been small to mid sized companies looking for HR advisement in a cost effective manner. I have also serviced clients that have over 500 employees. Examples now include monthly consultations with business owners on HR matters or even operational matters to a leadership advisement for a team of executives to a career coaching session with a prominent leader in a large organization or career coaching for someone in job transition. It is really customized service solutions." -Tammy Klein
Hire Your HR Consultant Available To Work in the U.S.
In the wake of Covid-19 organizations are seeking flexible, work from home, remote solutions that are lean and effective. Klein HR Solutions addresses these needs with customized programs tailored to fit small to medium sized businesses.
In Conclusion: Bring In Your HR Consultant Today!
In this article we covered the types of professionals who stand to gain from our services. Whether you are HR Manager Harry, CEO Chana, Team Leader Tommy, Chef Diversity Officer Diana, or (last but not least) Project Manager Paul we hope you're among the type of leader we can help. 
To hire Tammy as your HR Outsourced solution:
You might want to hire someone you can have coffee with and talk to in person? If so, we welcome connections in South Florida including Miami-Dade, Broward, and clients in Palm Beach County. Or you may be okay with having them remote in another state. If so don't hesitate to reach out!