Scope: We look at the feasibility of outsourcing the human resources (HR) function and filling HR skills gap with on-demand solutions. We also discuss how to manage the outsourcing vendor relationship.
"Outsourcing your HR needs allows you more time to focus on what matters most, your business."
–Crystal Winter, Talent Sourcing Specialist at Kforce Inc.
Pros or Advantages of HR Outsourcing
1. Cost Savings
With a dedicated HR consultant aiding your staff, business owners don't have to increase overhead expenses by hiring permanent employees.
2. Time Savings
Removes burdens from the leadership team. Having someone for 10, 25, or 50 hours a month, to supplement the workload of strained managers, can be a boon to productivity, and take workload off the hands of leaders and managers.
"HR Outsourcing can present a huge amount of advantages to business managers including a reduced workload and time saving. By outsourcing the HR function, business leaders will bring the much needed Human Capital expertise into their organizations, so they can spend more time focusing on the business deliverables to move their company forward."
–Gabriela Beltran, HR Business Partner, Morgan Stanley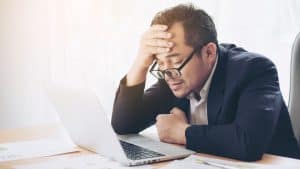 3. Domain specific knowledge
Sometimes HR issues can be so thorny, it takes experts to navigate them successfully. The regulatory environment is complicated and ever changing. It is composed of an alphabet soup of laws Affordable Care Act (ACA), FMLA, ERISA, PPACA, COBRA, HIPAA, and more.
"The 50-employee mark is especially important because FMLA, Affirmative Action, and other state and federal regulations apply". – Tammy Klein, Founder & CEO at Klein HR Solutions
Domain specific knowledge in HR is important when building the proper Human Resources infrastructure, establishing a relationship with recruiters and candidates, establishing onboarding procedures, training and development of staff, and staying out of legal hot water.
Cons or Disadvantages of HR Outsourcing
1. Unfamiliarity with organizational culture
Redistributed workers do not have the comprehension of the organization culture that an ordinary representative has. "HR on Demand" consultants may not have the day-to-day familiarity that your full time HR department may have.
2. Distance from employees
Consider proximity. Familiarity breeds trust. Your remote HR consultant is far more effective if your full time employees can "put a face to the name." Face to face interaction is critical if you expect her to have influence within the organization.
"We see continued success when we can visit the office on a weekly, monthly, even quarterly basis. At the end of the day, the human touch / face-to-face is important." – Tammy Klein, Founder & CEO at Klein HR Solutions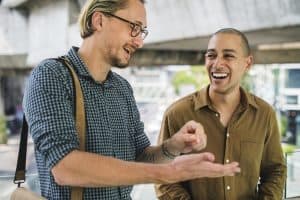 3. Data leaks
The consultant you choose to run your HR functions will have access to delicate data, including payroll, social security numbers, and information about the organization's hierarchical structure. Ensure you are hiring a world class individual by checking their references and network.
What Tasks Are Most Commonly Outsourced?
According to a SHRM report, the most commonly outsourced HR functions are coaching, benefits administration, payroll, creating employee manuals, background checks, relocation, providing sexual harassment training, and writing affirmative action plans.
A PwC report citing 360 fast growth companies confirms this. The most-often outsourced HR functions are:
401(k)/defined contribution plan administration (cited by 71 percent)
Payroll processing and administration (64 percent)
Healthcare and welfare plan administration (49 percent)
Background/criminal background checks (41 percent)
COBRA administration (38 percent)
Flexible spending account administration (32 percent)
Source: PwC via HRO Today
Services Agreements: BPO & MSA
Negotiating an optimal HR outsourcing agreement requires that business owners (you) and HR professionals (us) understand the relevant business issues and settle on a price for clearly defined services. The BPO and MSA are tools to help ensure that any changes we make will ease the tactical burden enough to justify cost.
A business-process outsourcing (BPO) services agreement contains the fundamental deal terms and conditions. A master services agreement (MSA) is another commonly used outsourcing agreement often used in larger global companies that allows local affiliates to meet country-specific legal requirements and business expectations.
Before you Outsource …
Assign a small task or project to see how well your contractor does with it. Then scale up from there. Since HR management services are done on an hourly or project basis, one can always scale back when demands for HR tasks are down.
Final Thoughts
Many company leaders get their first exposure to HR outsourcing when their staff is in dire straits. We see situations where adverse impact, unfair hiring practices, or mismanagement of company administration caused the company to get into legal trouble.
Learn more about HR Outsourcing Services or learn how we use our talent to keep companies HR compliant.
"Having your employment policies looked at by a qualified HR leader is going to be the best insurance policy you can ever buy."
Tags:
HR Outsourcing, Benefits of HR outsourcing, Disadvantages of HR outsourcing, HR outsourcing services, Outsourcing HR Function, HR on Demand, HR management services, redistributed workers, HR on Demand Consultants