The Article
In this special "Expert Witness" article we interviewed 13 working adults. We asked them their thoughts on the business case for gender diversity. In this article we also bring to light statistics that each point at the same conclusion.
When Women Lead, Firms Succeed
🥳 Introduction
Happy 2020 Klein HR Solutions readers! We are excited for the research that's come into the light this past five years. It makes financial sense (as well as ethical sense) to put women in leadership positions. 
The Core Issue:
Having women on company boards and leadership positions increases company revenues. 
"Reducing gender inequality makes economic sense apart from being the right thing to do." -GlobalPartnership.org
Facts
Women represented 50% of the population. 

Women make 78 cents on the dollar.

-Money

Firms with female CEOs and CFOs have produced superior stock price performance, compared to the market average (

S&P Global

)

.

"If women do not achieve their full economic potential, the global economy will suffer." -McKinsey

Women hold 20% of board leadership positions (

Forbes, 2016

).

PAX World Funds are observing an interesting trend. More asset managers are beginning to withhold votes from all male boards. 

EBIT (earnings before interest and taxes) was found to be higher in companies that practiced diversity, mindfulness, and invested in their training and development programs.

Companies with diverse boards (3+ female directors over three years) and leading talent management practices experienced growth in employee productivity (compound annualized growth rate [CAGR] of revenue per employee from 2012-2016) that averaged 1.2 percentage points above their industry medians. This rate exceeded those for firms with just a diverse board and for firms with only strong talent management.

MSCI (2018)

– "Women on Boards and the Human Capital Connection"

McKinsey & Company (2018) – "

Delivering Through Diversity

" – At the board of directors level, more ethnically and cultural diverse companies were 43% more likely to see above-average profits, showing a significant correlation between diversity and performance.

2020 Women on Boards (2017) – "

2017 Gender Diversity Index

" – Over 55 percent of the companies that became inactive on the index had one or zero women on their boards.

Catalyst (2011) – "

The Bottom Line: Corporate Performance and Women's Representation on Boards

"

Companies with the most women board directors outperformed those with the least on return on sales (ROS) by 16 percent and return on invested capital (ROIC) by 26 percent.

Companies with sustained high representation of women—three or more women board directors in at least four of five years—significantly outperformed those with no women board directors

Companies with more women board directors outperformed those with the least on three financial measures:

Return on equity (53 percent higher)

Return on sales (42 percent higher)

Return on invested capital (66 percent higher)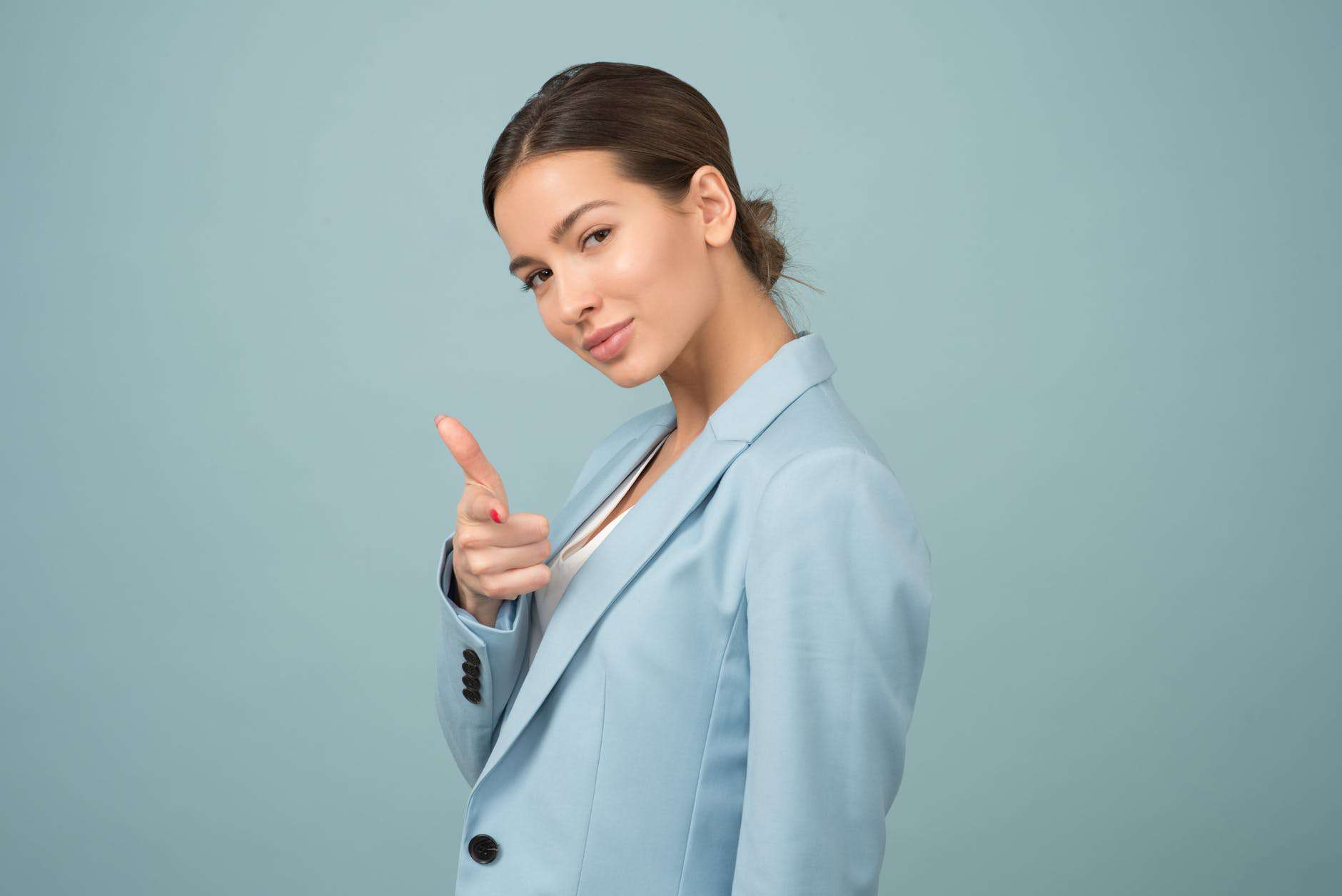 MSCI (2018)  – "

The Tipping Point: Women on Boards and Financial Performance

"

U.S. companies with at least three women on the board experienced median gains in Return on Equity (ROE) of 10 percentage points and Earnings Per Share (EPS) of 37%.

In contrast, companies with no female directors experienced median changes of -1 percentage point in ROE and -8% in EPS.
More Women Contribute to More Wealth in the World
The World Bank Group noted in its 2018 "Unrealized Potential: The High Cost of Gender Inequality in Earnings" that if women had the same lifetime earnings as men, global wealth per capita would be $23,620 higher, or $160 trillion in aggregate. 

The

often-cited 2015 McKinsey study

that showed that global GDP global annual gross domestic product could be $28 trillion higher if gender inequality were eliminated by 2025. That's the size of the Chinese and American economies combined. 
Even the Sharks Want Equality!
Women led companies tend to have lower turnover. According to Shark Tank shark Kevin O Leary, turnover is the most pernicious thing to company profits. 
Statistically Significant Strides
"Female CFOs drove more value appreciation, better defended profitability moats, and delivered excess risk-adjusted returns for their firms." –

CNBC

In the 24 months following the appointment of a female CFO, these companies outperformed those with newly-appointed male CFOs by 8% on share price returns, the research said. They also outperformed by 6% on profitability in the same period.

"These results are economically and statistically significant," the report's authors said of the findings. –

CNBC

Firms with female CEOs and CFOs have produced superior stock price performance, compared to the market average. In the 24 months post-appointment,female CEOs saw a 20% increase in stock price momentum and female CFOs saw a 6% increase in profitability and 8% larger stock returns. These results are economically and statistically significant. –

S&P Global
The Changing C-Suite of 2020
"When Women Lead, Firms Succeed" – Contributor Quotes
These twelve individuals made their voices heard. We applaud them for their voice. We applaud them for their courage. 
1. Nyrka Riskin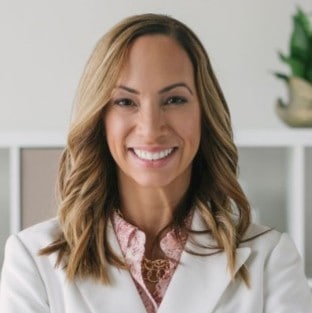 "It's very simple.  Women are driven, hard working, extremely creative, and are able to successfully manage and balance their work-life goals.  A large portion of my coaching clients include women leaders and I have seen these and many more leadership qualities in each one of them.  Moreover, after a few sessions these women are consistently launching businesses, getting promotions, and refining their already existent leadership skills.  Clearly, we need more women in leadership positions! We are ready for challenge which will ultimately impact bottom lines!" –Nyrka Riskin, MBA, Image and Leadership Expert
2. Alexandra Worede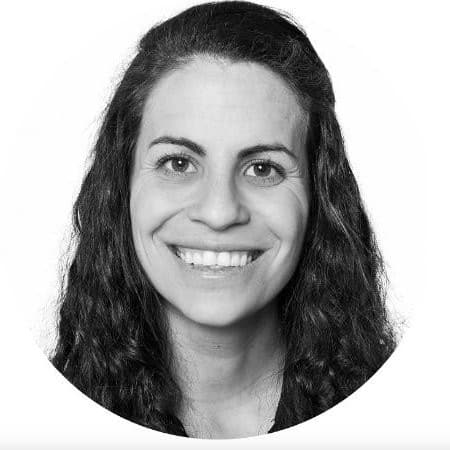 "The case studies, surveys and bottom lines support us…women in C-level positions generate results. With our inquisitive nature, we ask the right questions. With a sense of empathy, we connect on a personal level with others, whether it's with clients or co-workers, this builds stronger relationships. Factor in our intuition and multi-tasking skills, we are dynamite! Finding companies that recognize this, is difficult. As women find their way to the top, we can empower and enact change for the next generation. Until then, we need to recognize our worth, channel Sheryl Sandburg and LEAN IN." –Alexandra Worede, Freelance Marketer & Co-Owner of I-Cycle St. Croix
3. Jason Cutter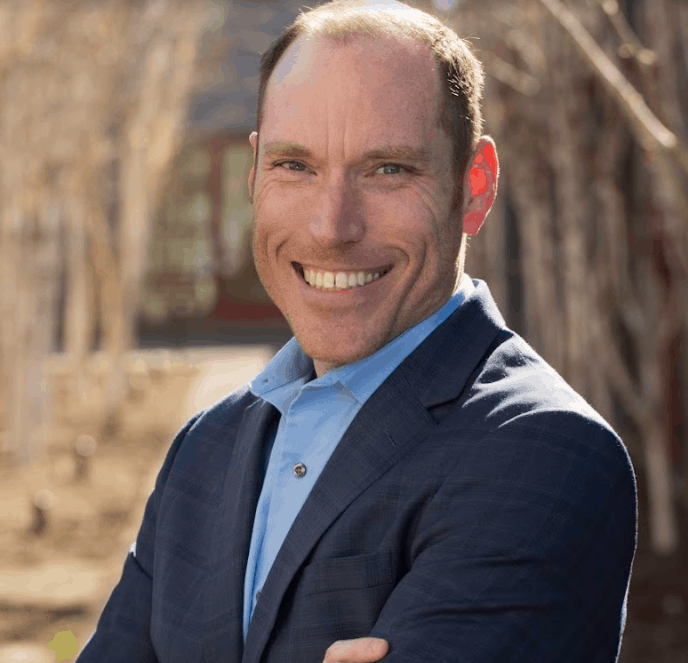 "In my experiences with potential female sales leaders, they hold back due to not believing in themselves as a leader. Yet when they embrace their leadership skills combined with sales ability, they are able to create a team that will follow them to success." –Jason Cutter, Sales Success Architect, Cutter Consulting Group
4. Michael Schauben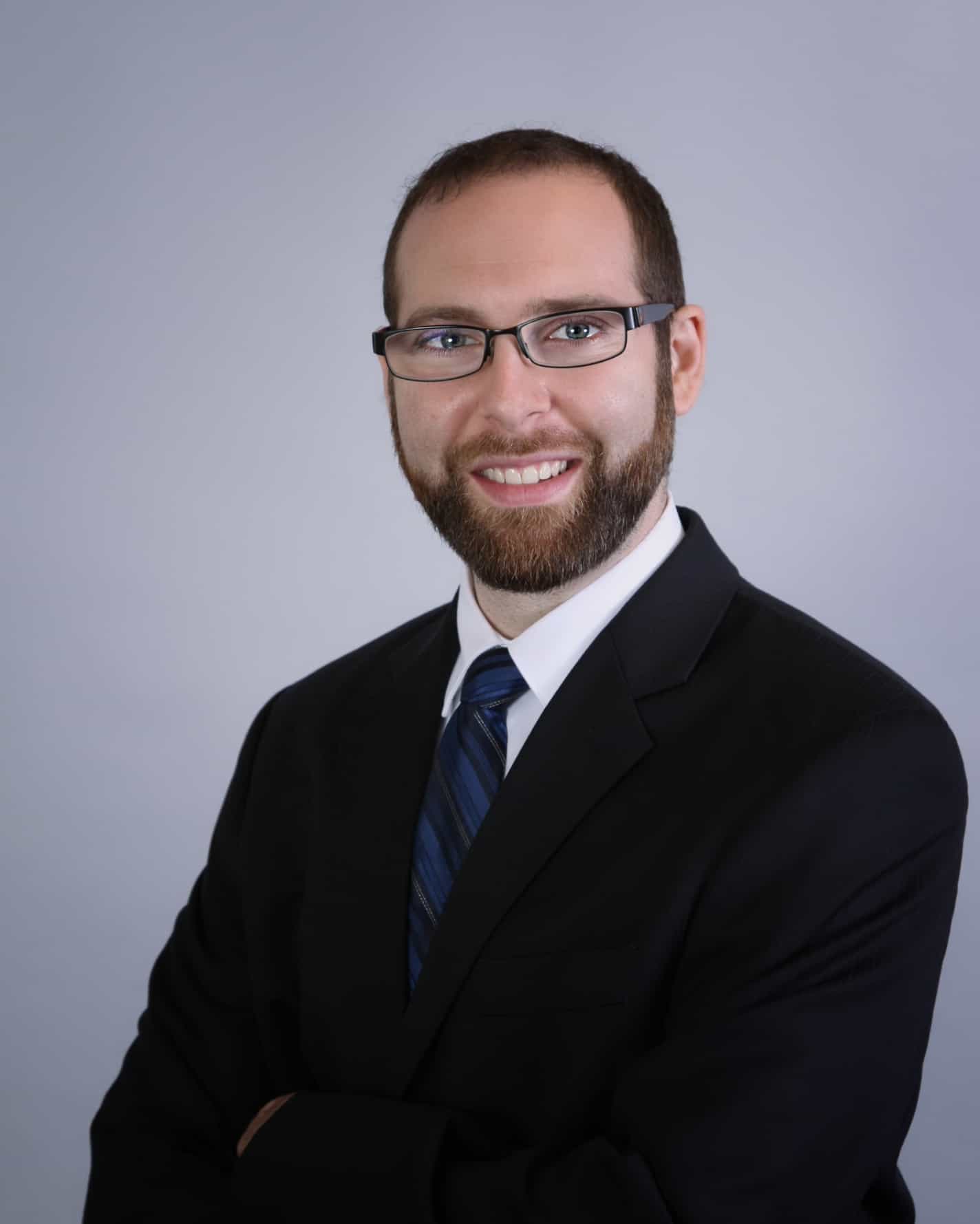 "Company profitability is greatly affected by employee turnover. There are heavy costs associated with training, severance, and lost opportunity cost when employees are churned too frequently. Women tend to have more patience and give more effort, which in turn creates the trend of longer tenure than men. In addition, women are much better at multitasking than men which allows them to be more productive. Companies that hire and promote women have a much lower chance of losing out due to opportunity cost and a much higher chance of the employee being a powerhouse. As an investment manager, I see a major gender imbalance, but at least less extreme than decades ago. The high stress environment with trading and portfolio management can create an atmosphere that women are less comfortable in than men, but from my experience, women on the trading floor lower impulsiveness and increase rationality of trading decisions teams make." –Michael Schauben, CTO & Investment System Developer, Sunrise Capital
5. Marilyn Brenner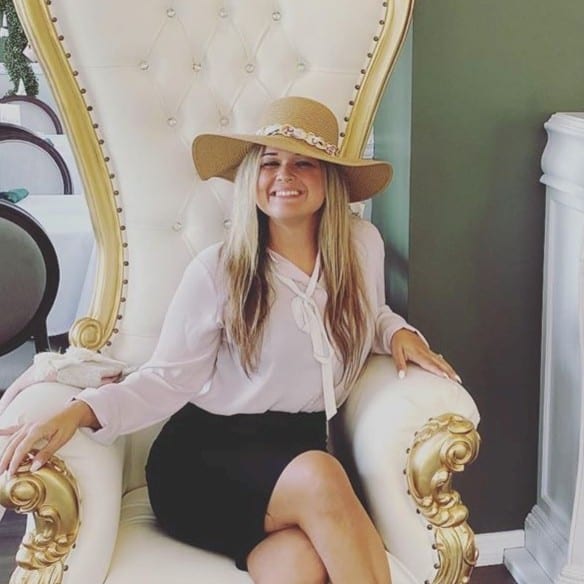 "The value of an employee should be based on skills and performance, not by gender. A company is built by many, therefore everyone should be compensated according to the talents they bring to the table." –Marilyn Brenner, Small Business Owner/Social Media Consultant
6. Gabriela Beltran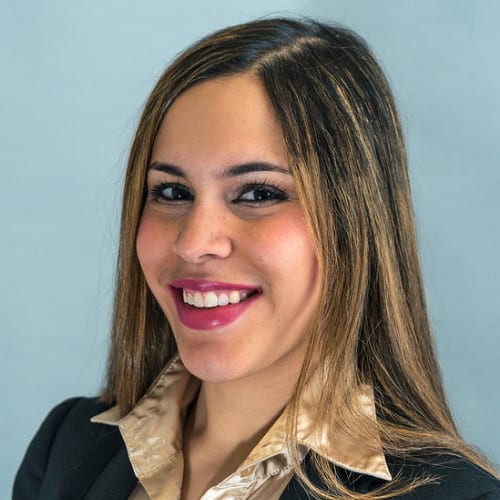 "Women in leadership roles bring new and fresh perspectives to the C-suite. By promoting diversity and paying women what is right, companies will be able to attract more female talent.  It's time to break the glass ceiling, pay women what is right and start a new women revolution!" Gaby Beltran – HR Business Partner, Morgan Stanley
7. ~Anonymous
"There may come a time when institutional investors value ESG as much as they do dividend yield. Given the strengthening business case for a diverse board of directors, that time may come sooner than later." -J., Asset Manager, anonymous, 1/12/2020
8. Lisa Stella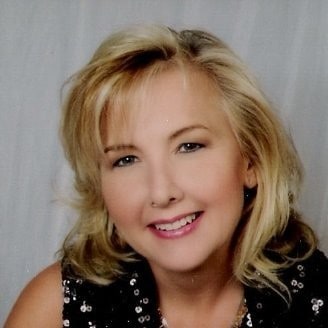 "During the three years I spent at WomenCorporateDirectors (WCD) Foundation, I am proud to say that I worked with companies and individuals to break the status quo of white, male and 60 years old (pale, male and stale) and increase board opportunities for women directors by almost 300%. This focus on gender diversity not only enabled the corporations to make more money, but it also triggered the opportunities from top down for women to move into leadership roles, get on the management track, and become part of the C-Suite. We haven't reached equal pay for women, but we are definitely moving in that direction." – Lisa Stella – Former Development Director, WomenCorporateDirectors Foundation
(Thank you Lisa for the additional statistics. You made the article!)
9. Sandy Orschell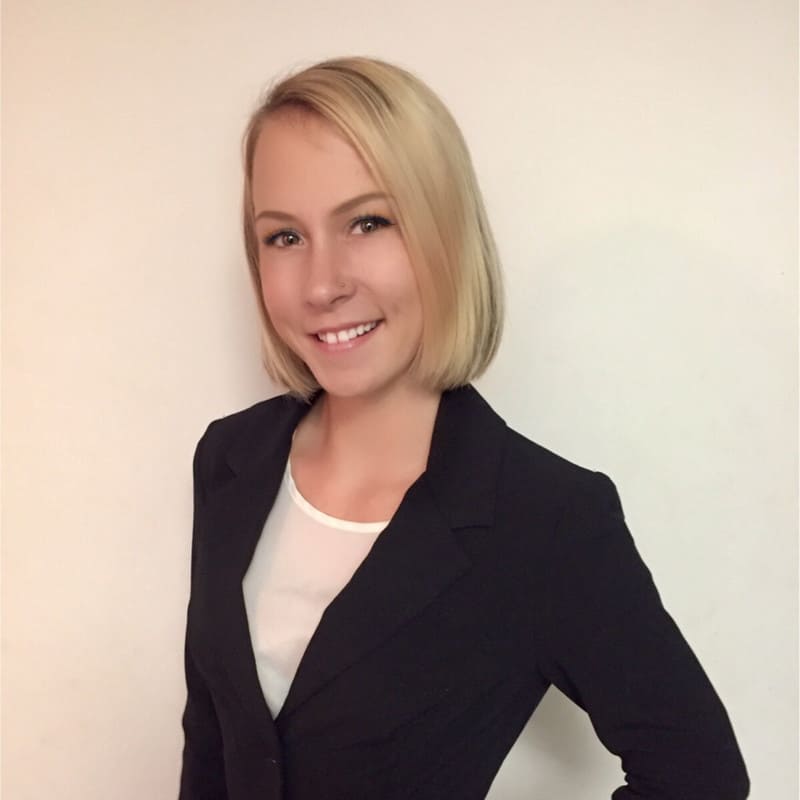 "If someone has the exact same qualifications, why shouldn't they make the same amount? 
I once worked with a brilliant colleague who told me about a time she applied for a management position and learned that the person who got the job not only had less experience than her, but was offered more than she was. Apparently, "that's just how it was" when a male was involved. Another time, a company she worked for offered to pay for select candidates to attend graduate school and earn their Masters degree. A young man who did not meet all the criteria for the program received the opportunity to join, while my colleague was never chosen despite having all of the qualifications for the program. 
On average, women are more effective communicators and have higher emotional intelligence than men. Qualities of a great leader are not dependent on gender; however, women have capabilities that support them being in leadership roles. As a future female Marketing Director, I fear that I, too, will hit the glass ceiling at some point in my career. Thankfully, we are seeing more and more women rise the ranks and become supervisors, directors, and so forth, but for now the glass ceiling is omnipresent. With the way the current system is set up, I know that I will have to work harder than my male counterparts. I hope that women will continue to break barriers, and soon it will be the norm to see more women executives in powerful leadership positions." –Sandy Orschell, Clinical Operations Coordinator, KPC Promise Healthcare 
10. Eli Angote

"Culturally and evolutionarily as the primary caretakers of young children, women are focused on strengthening communal bonds and making sure those around them are thriving. It is natural for them to take care of those in need which of course can be a strength and a weakness. For that reason, I find that self-aware women leaders will be more likely to optimize for the well-being of all stakeholders; as opposed to profit or competitiveness. It is time to distance ourselves from masculine aggression in business and bring the gentle quiet strength of the matriarchy back into the limelight. The energy of the goddess has always been there, waiting for its comeback and the time is now!" –  Eli Angote, Superconnector in Chief, The Best Notary
11. Evelyn Melendez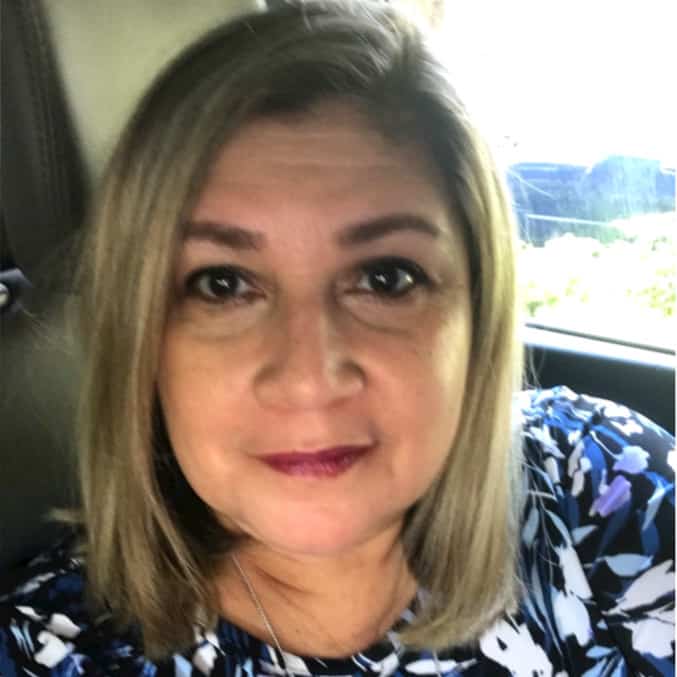 "I listen to people. I work with compassion and empathy and I always try to help (whether its a client or a candidate) find the right person for the job. I also take the time to know the client or the candidates, it's the only way to place the right person with the right client account. When I recruit I take the time to listen to the candidate in front of me, but I also coach them to make them successful at the time of the interview with the client. Not everything is about money, its about having empathy, love for what you do, and the best reward/gift is when you are able to help a person change their current situation." –Evelyn Melendez, Business Development Manager, Ascendo Resources
12. Shlomi Ron
Including more women in the C-suite with equal pay is not a nice-to-have anymore; it's a mandate for any forward-thinking business today. Why? The basic rule for driving business growth is to surround yourself with not people who are like you but with people who are different and better than you in their area of expertise. That's where fresh perspectives and innovation come from.
The problem in the C-suite today, is that male executives operate like "social media algorithms"—they tend to hire male former colleagues, and friends they had a great past engagement with. The logic is "I know Tom, he's a good guy, we drove 20% sales increase at Widgets Worldwide, he'll be perfect for this role" – is counterproductive. This happy-camping-in-the-comfort-zone behavior supposedly minimizes risk but in essence results in replicating an old echo chamber of ideas into a new company.
 It's time to rewrite this outdated story with a better resolution that equalizes women presence and compensation through stronger equal pay and gender diversity regulations. Smart businesses won't wait for new regulations and will act today to prosper sooner, while others will need a stronger regulative nudge. –Shlomi Ron, CEO, Visual Storytelling Institute 
13. Andy Crestodina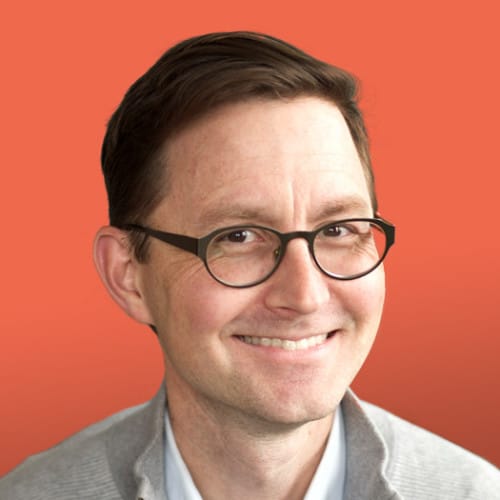 STEM education helps. Almost all of the female Fortune 500 CEOs have STEM-related degrees. Regardless of gender, people with technical skills are taken seriously and may have an advantage getting into the C-suite where the big money is made. –Andy Crestodina, Co-Founder / Chief Marketing Officer, Orbit Media Studios, Inc.
The Conclusion:
Women on boards increase company performance. 
Make your voice heard by leaving a comment below. 
Read on 
More content is available on our blog.
For HR Managers / HR Directors: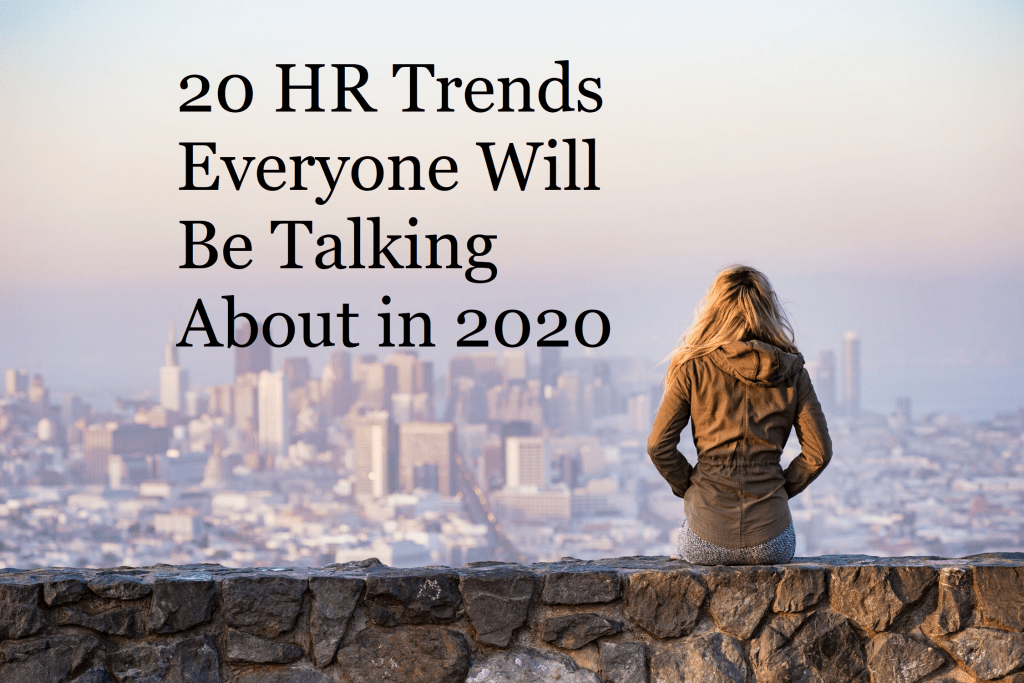 For Corporate Survival:

For Career Transition:
View Tammy's latest testimonials on YouTube from happy students and professionals who recommend her for resume and career consultation services.