Sometimes the holiday season brings more than good cheer. Here's a list of a few things to think about during the holidays and the New Year. #2020
This article will cover the following Solutions: 
Staffing solutions for 

Hiring Managers

Job Hunt tips for 

Retail Employees

Solutions for Marketers
Solutions for 2020 (including 

A.I., Automation, and Training)
Why the Rush?
Normal is normal. But during the holidays, everything changes. Shoppers have different attitudes and spending patterns are highest all year. 
"How a company's performance does in the first quarter of the next fiscal year is very predicated on how much product it can sell in the December season." –Steven Klein, Managing Partner, Gerson Preston Klein Lips Eisenberg Gelber
Also, the holidays come in, employees take off work. You and your staff have to adjust to these seasonal differences.  
Staffing During the Holidays
The Law
"Federal workers get holidays off; workers that work for private organizations may not." -Tammy Klein
No law exists that says you have to get holidays. You are not entitled to holidays if you work at a private company. "Federal" workers that work for the government do get those days off. 
For Managers: Staffing With Style
Set yourself up for a smoother season with the right staff. If you're managing people be sure to have a good understanding of the resources you have. Summon aid ahead of time. 
Some people actually like to work the holidays, so begin by asking for volunteers. Then determine what staff is available to float, and which days you can bring them in. Lastly ask yourself "Who is taking vacation?"
There are two ways to prioritize requests for time off on holidays. Two ways to re-assign workers:
Based on seniority  – For example, "Ted was here longer so Janet has to come in instead. Ted gets first priority"

Quid pro quo  – For example, "If you take off Thanksgiving then you must work on Christmas."
The Holiday Party
"Nearly 3 in 4 companies throw office parties." -HRWorks
Learn how to keep your holiday party lowkey and chill this year – and keep your company's name out of the scandal papers. 
Read Holiday Party: Boosting Morale or Creating Legal Issues
For Employees
"Get yourself famous." -Tammy Klein
A Temporary Job Could Become Permanent: If you are hired for a temporary holiday season job, you might get to keep it. Companies typically keep some of the temps they hire for the holidays, and you could be one of them if you make a good impression on your employer.
As the holidays approach, Look outside your typical pool of candidates and incentivize your employees to perform better. 
New Wardrobe, New Opportunities
December is a great time to pick up a new interview outfit or wardrobe. Shopping for yourself is always fun, but even better when you can take advantage of holiday sales and discounts. If you have a new job lined up, you can shop for a brand new wear-to-work wardrobe to start your position in style.
"I buy the suit before I have the job. Not all the time, but this can help your self confidence when interviewing. They do say 'The clothes make the man' for a reason."  -Jason Cutter, Cutter Consulting Group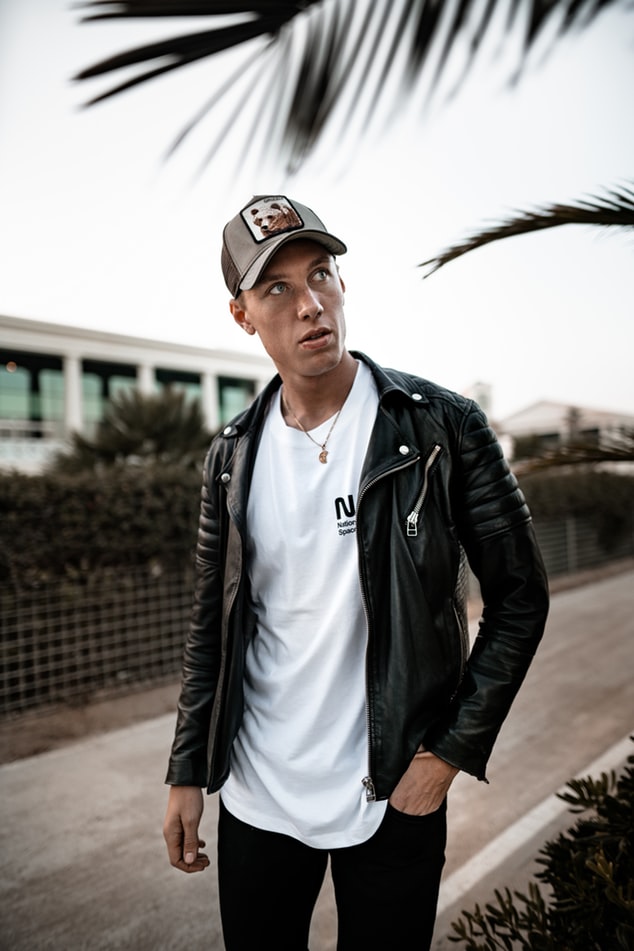 Seasonal Retail Workers
Retail workers have it tough. 
According to CNNBusiness "Amazon is not increasing its temporary work force for the first time on record [and neither is] Walmart." Both retail giants are not hiring extra help this holiday season. 
Instead they plan to make due by giving extra hours to its army of existing workers.
Crazy for a Reason
Actually, a few reasons!
When it comes to the holidays, there's a lot of things in the mix that add to the mounting stress. There's the actual events and the travel involved. Then there's what the holidays represent (i.e. gift giving, family gatherings, ceremonial tradition). The shortage of labor caused by people taking vacation then puts stress on the other workers. SHRM experts estimate between 30 – 50% of workers take off for vacation. 
Are you picking up the slack of a colleague or team-mate? How does it feel to do work during the holidays while your team-mate is on vacation? Sounds like you have some challenges…
Take Care of Your People
Burnout

exists. 

Tensions are high. 

We could all stand to be a little nicer in traffic.
Turnover rate & toxicity is consistently shown as a negative marker of company health. That's why it's so important to treat your people right. 
(Our favorite quote we learned in 2019):
"Be kind, for everyone you meet is fighting a hard battle." -Maclaren
Take Care of Your Company
Being thankful extends to your place of work. If you don't like working for your company, consider hiring a career coach. If you do like your company, then share that joy with the world! (You are getting a paycheck right?!) 
And as you're going from holiday party to holiday party, here's a networking tip. This tip will help you build both your personal brand, and the company you work for.  
"Collect business cards from the people you meet and be sure to follow up with them within 48 hours on LinkedIn. Send a follow-up message and mention where and when it was that you met. Afterwards, schedule a 1 on 1 with anyone that makes sense. Making that connection is all about follow-up! No one is too busy to respond back to genuine human connection." –Marilyn Brenner, Social Media Marketing
You have two ways to build connections at a networking event. The first is to talk about your company and what it is you do. The second is to talk about what you'd hope to do in the following year. Both are apropos.  
Plan Ahead 
By having an awareness plan in place, you can face the music with confidence and flair. Doing so will help you relax and enjoy the most wonderful time of year a little bit more.
________
We hope you enjoyed our last article of 2019. 
We close the decade out with carols and calls to action.
Hire Tammy Klein today for help on HR Outsourcing (working 10 to 40 hours a month on your business performing Human Resources tasks). 
Call Tammy Klein today for help getting a job. [visit Career Services] 
Get your "university-educated-but-still-not-yet-ready-for-the-real-world-child" ready for the working world with interview prep. 
________
Check out a list of our blogs here!
Read Our Testimonials to see the results we've been able to achieve for our clients.  (We're on YouTube too)!